Soft Touch Double Action Cleanser 75gm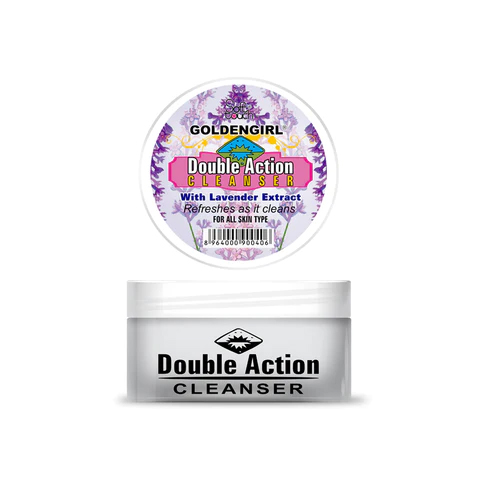 Golden Girl Double Action Cleanser with Lavender extracts is a thorough cleansing routine to brighten the complexion. It gently whisks away the ingrained dirt, debris, and dead skin cells that a normal daily cleanser cannot remove. It dissolves oil without over-drying the face and yet refreshes. Its exfoliating action will not only clean the skin thoroughly but also leaves it soft, glowing, and revitalized. This cleanser is specially formulated to invigorate all-over body treatment and Ph balanced for skin.

Usage:
Massage gently onto a wet face for up to five minutes and rinses off with water. Use twice a week. Use it in facial treatments for outstanding results.
Skin type: All skin types
Product Weight: 75gm